Network Security Charleston, SC
Protecting your valuable data
the right way.
What Is Network Security & Management?
Reliable Network Security in Charleston SC
Charleston Technology Group offers network security and management solutions for businesses of all sizes in the Charleston, SC area. We create a professional action plan that works for your unique needs. From small business solutions, such as a standard firewall and threat management systems to more complex encryption and secure hardware storage, our team of IT experts will address all dimensions of your network security. Our managed security plans are affordable and reliable, protecting your network from hazardous situations such as hacking or system hijacking.
We handle each feature of cyber security including anti-virus software, VPN implementation, authentication procedures, risk analysis and monitoring of vital systems. At Charleston Technology Group, we consider it our responsibility to guard you against security threats. By leveraging best practices, we help our clients understand the risks and take the necessary steps to protect data.
What Network Security & Management Brings To You: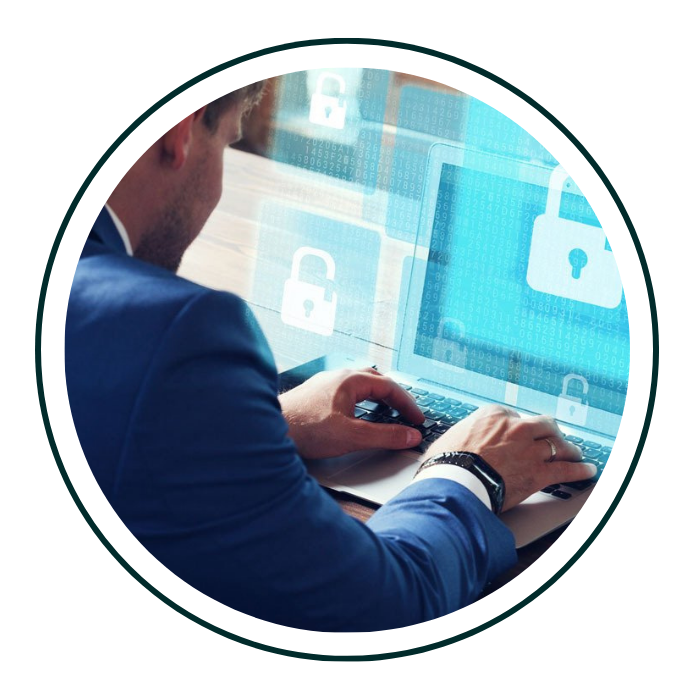 Network Security in Charleston, SC
Our simplified and automated network reduces manual tasks, eases workflow and avoids human error. By using a centralized management interface, we unify common policy tasks to maximize your business efficiency. Further, as your business grows, we adapt your systems to safely and efficiently accommodate increasing users, devices and application. 
With on-demand troubleshooting and strategies to optimize performance, we rise above the challenges to keep your network running smoothly and safely at all times.
We understand that data is more sensitive than ever and it requires a rock solid data security plan from both internal and external threats.
In order to protect your sensitive data from hackers, malware, and other threats it must be encrypted. Charleston Technology Group will make sure your network security is set to the highest level to eliminate lost or stolen data.
Your data can also be backed up each day to the cloud, to learn more on Backup and Disaster Recovery, click below.